The best thing about the past is that it shows you what not to bring into the future.
Have you hit your quarterly targets?
Is your current plan on track?
Is it time to reassess your plan?
Have your partnerships positioned you for further growth?
Maximize people, process, and tools for peak company performance. Connect and transform. Differentiate yourself by creating a specialty & increase your client market.
We will assist your company to better position and market against its competitors.
A growth strategy plan allows companies to expand their business. We consider all elements involved. We use Quality Improvement initiatives as the foundation to evaluate results that identify the need for process improvements. Improvement initiatives are necessary tools to better process improvement. Adopting transformational performance improvement approaches and techniques translates into better patient outcomes and patient experience and better, more efficient operations.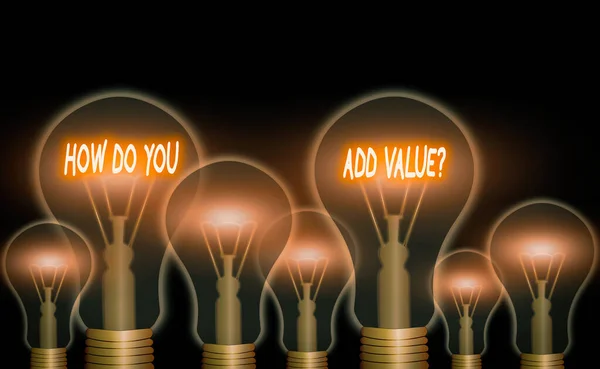 We will compose a SWOT analysis that will position you to seize opportunities and prepare effective strategies.
Getting a clear and realistic view of your internal environment will help you identify ways to better satisfy clients, achieve your objectives and strengthen weaker areas that have an impact on your performance.
SWOT Analysis – Strengths, Weaknesses, Opportunities, and Threats related to business competition or project planning. A SWOT analysis is a strategic planning technique that provides assessment tools. Identifying core strengths, weaknesses, opportunities, and threats leads to fact-based analysis, fresh perspectives, and new ideas.
A SWOT analysis can help your business identify what it's doing right and what needs to change in the company. The analysis is a planning methodology that helps businesses build a strategic plan to meet goals, improve operations and keep the business relevant. The analysis is a great way to consider how you compare to the competitors in your market. It is one of the primary methods you can use to prompt the major issues which face your business now and into the future. It is one of the key components of any marketing plan.
We assist you in identifying your current strengths and weaknesses. Chart clear goals. Build presence in the local community. Expand your marketing strategy. Focus on the recruitment process and constantly improve.
Make a name for yourself. People, talent, increased employee satisfaction.
Increase client referrals by improving client satisfaction. Identify key sources of applicants and referrals. Identify the clinical team to deliver care.
We will assist you in implementing a plan and solutions to obstacles. Recruit and train qualified caregivers by using a new and innovative approach to recruiting and training and providing customer service-based training. We will design a career ladder development to maximize caregiver retention tailored to the company's objectives.
What is your value proposition? Demonstrate your services.
Establish a Quality Improvement program and position your company to meet a value based payment model. Shared-Savings/Shared-Risk – The objective in the transition to a value-based payment (VBP) model is to support and achieve integration of care, with a stronger focus on prevention, wellness and population health management. Identifying trends to predict outcomes can determine which processes work and which do not. The focus is on the patient's care and how well a coordinated care team can improve patient outcomes based on certain metrics. We are a people driven industry that should aim to meet high end Quality targets. The efficiency of processes and the use of technology are integrated within an organization to support and drive positive outcomes.
We identify trends to predict outcomes and determine which processes work and which do not. Utilize Quality Improvement (QI) interventions of areas for improvement and change your performance. We focus on impacting the quality of care and how well a coordinated care team can improve patient outcomes based on certain metrics.
How will you monitor and control costs? We aim to improve how things are done through utilizing QI information and incorporating it into process improvement measures. We will provide a list and prioritize improvement opportunities. Define the improvement objectives. Define the requirements. Collect and organize data. Select the root cause.
Generate potential solutions. Select the best solution. Implement the solution and evaluate the result.
We help your companies be more efficient when identifying processes that need improvement. You first identify the problem (plan), create and implement a solution (do), evaluate data for effectiveness (check) then document the final results and implement the plan if it's successful (act).
We identify opportunities and implement measures designed to improve the quality of patient care as well as company performance. The first step in developing a performance improvement project is identifying and prioritizing area(s) for improvement.
One of the best examples of process improvement projects centers around waste. Specifically, if you can identify and eliminate areas of waste within your processes, you can save time and produce higher quality end results, combat redundancies in processes that lead to project delays, employee demoralizing, and productivity decline. It starts with a focus on defining the business requirements of a process rather than contemplating the technology to overcome the obstacles.
Process Improvement is a systematic approach to problem solving related to the assessment, analysis and improvement of organizational processes. Process improvement tools are techniques and methods to be used by companies that will drive improvements in quality and performance, targeting the processes of a business. Tools are ineffective unless they are supported by the right people who follow the proper procedures.
The aim is to eliminate weak points or bottlenecks in business operations. By identifying those weak points, you help your business: Reduce process completion time. Improve process efficiency and quality.
A cause and effect analysis will benefit your team in understanding that there are many causes that contribute to an effect. It helps to identify areas for improvement. We will provide data transparency and focus on relevant needs to drive efficiency and effectiveness to improve care results.
Key Points. Map the process. Analyze the process. Redesign the process. Acquire resources. Implement and communicate change. Review the process.